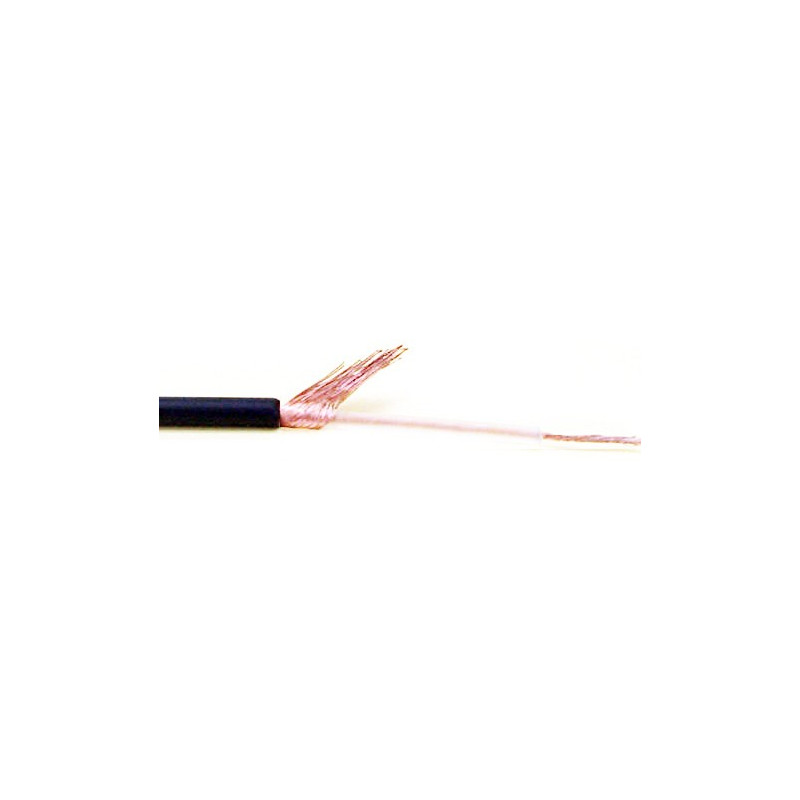  
Mogami 2368 Unbalanced miniature cable, per metre
Miniature unbalanced lavalier microphone cable

Diameter 2mm

Conductors: 1 and screen


Jacket: Flexible PVC

Mogami 2697

 miniature balanced cable is also available.
If you wish to purchase a single cable longer than 8 m, please contact us. We will send you a quotation including shipping costs in due course.
Made in Japan by Mogami
Designed for excellent sound in a compact unbalanced cable.
Special fillers inside the conductor yield a mechanical strength that is much higher than any comparable diameter cable.
Conductor strands 16/0.08 mm
Shield strands 38/0.08 mm