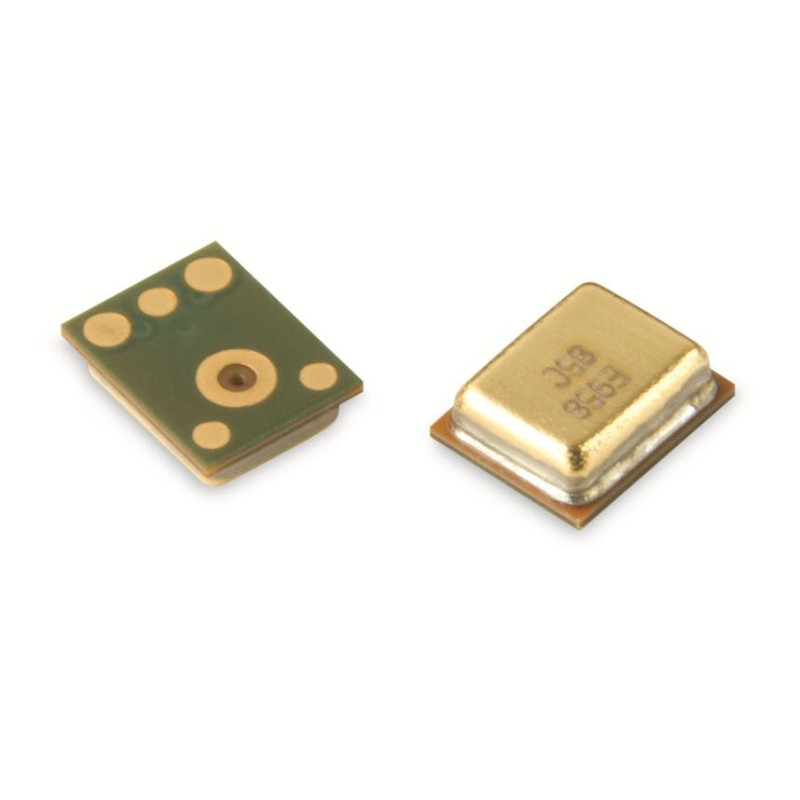  
Knowles Utrasonic Mic SPU0410LR5H-QB
Knowles MEMS Microphone with good ultrasonic response
20Hz to 10KHz +/- 2 dB

10kHz to 80kHz +/- 10 dB

Miniature surface mount device

This microphone is now available pre-soldered to a small PCB for easier use, please see

FC089 Ultrasonic Mic Board



This is not an easy item to use, it is very small and you need to solder carefully.
This is a tiny (3 mm square) surface mount microphone with extended high frequency response

The SPU0410LR5H-QB is a miniature, high-performance, low power, bottom port silicon microphone.

Using Knowles proven high performance SiSonic MEMS technology, the SPU0410LR5H-QB consists of an acoustic sensor, a low noise input buffer, and an output amplifier.