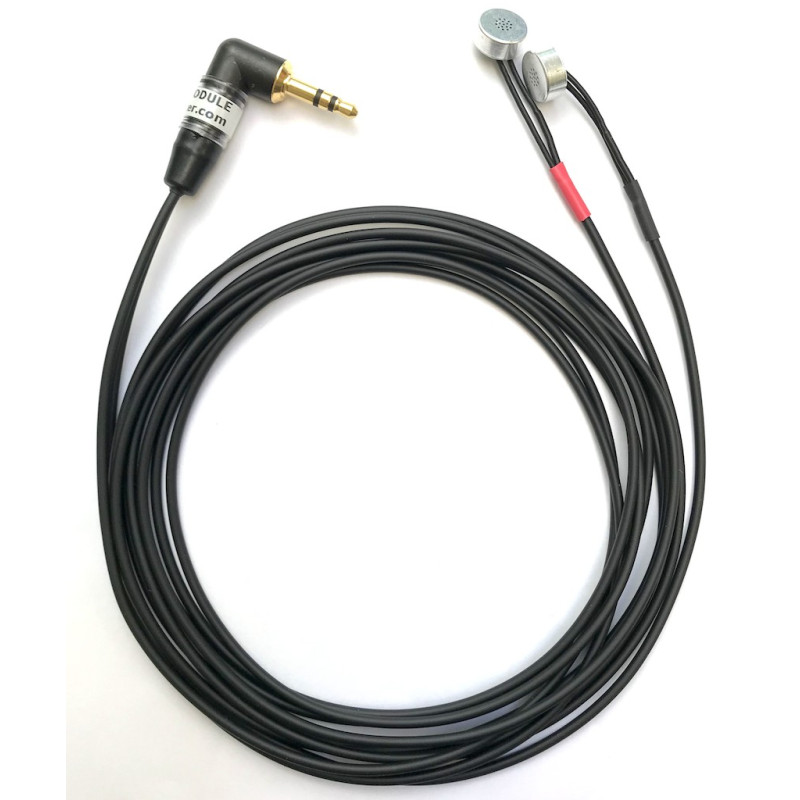  
Stereo EM272Z1 Omni module, 1.5m Mogami thin cables
This is a complete working microphone module, ready to plug in, no soldering is required.

The mic uses the superb low noise EM272Z1 omni directional electret capsule from Primo.
The module uses a thin, flexible, high quality screened cable with a 3.5 mm stereo, metal bodied, gold plated plug, made by Rean. At the end of this cable is a short unscreened tail of very thin and flexible wire that goes to the capsule which enables it to be mounted conveniently.
Please note the EM272Z1 requires Plug-in Power to work. This is provided on the microphone socket of almost all recorders and cameras. On some devices this will need to be enabled in a menu. Alternatively a battery box may be used.
Devices supplying plug in power include:
Olympus LS series recorders

Zoom H series recorders

Sony PCM-D100 and M-10
Cable length 1.5 metres to each capsule, cable size 2.1 mm diameter